FILM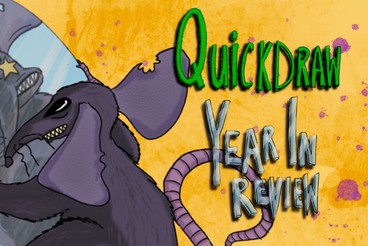 QUICKDRAW ANIMATION SOCIETY: YEAR IN REVIEW
Local Independent Animation Showcase
Sled Island is proud to partner with the Quickdraw Animation Society for their special "Year In Review" screening! Featuring a mix of student films, member works, and a collaborative animation made as part of Beakerhead, this incredible showcase is a celebration of Calgary's independent animation community!
The screening is available now at this link! https://vimeo.com/431305359
01- Empower - Alison Simpson
02- Day by Day - Julia Kansas
03- Call of the Rose - Joanne Fisher
04- Yo Woes - Molly Little
05- House Arrest - Émilie Tremblay
06- Collector - Kassia Ward
07- Basic Cable - Craig Storm, Kayla MacNeill, Arielle McCauig
08- Racing Stripes 2 - Gwen Morgan
09- Scenes From The Grocery - Arielle McCauig
10- Shelf Life - Noah Spencer
11- Searching - Michelle Longpre
12- Public Hugs - Leslie Bell
13- Sugar Town - Natasha Jensen
14- Trap Door - Caro
15- The Adventures of An Office Worker - Daniel Morison
16- There's No Guarantee, But That's Not The Point - Tank Standing Buffalo
17- Endless Loops/Endless Space - Various
ABOUT QUICKDRAW
Incorporated in 1984, the Quickdraw Animation Society (QAS) is Calgary's home for independent animation. We promote the art of animation through courses, workshops, screenings, production resources, and our annual film festival, GIRAF.
Our in-house resources include western Canada's largest animation resource library, and an exciting foundation of introductory through professional-level film and digital production equipment. On top of serving Calgary's animation community, we aspire to build welcoming, healthy communities by fostering connection, innovation, creativity and artistic excellence through animation production, education and appreciation.