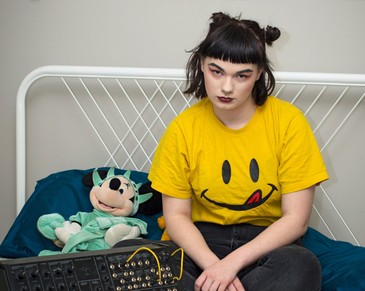 Every week between now and the start of the festival, we will have special guest bloggers writing about their top picks for Sled Island 2019! Check out their selections for a taste of what you can discover at this year's festival.
This week we have Audrey Niksic, co-music curator at Femme Wave and host of Glass Ceiling on CJSW.
---
Heya! I'm Audrey Niksic and I am the host of the Glass Ceiling on CJSW 90.9fm, a program which celebrates and highlights women, non-binary folks and LGBTQ2SAI+ community members each and every Friday morning. I'm also a member of Calgary's very own femme punk disaster Slut Prophet, and am the co-music curator of the 2019 Femme Wave Feminist Music and Arts Festival here in Calgary. Sled Island holds a special place in my heart and I am so stoked to get to share some of my top picks with all of you out there who may be feeling a bit overwhelmed by the amazing options to choose from.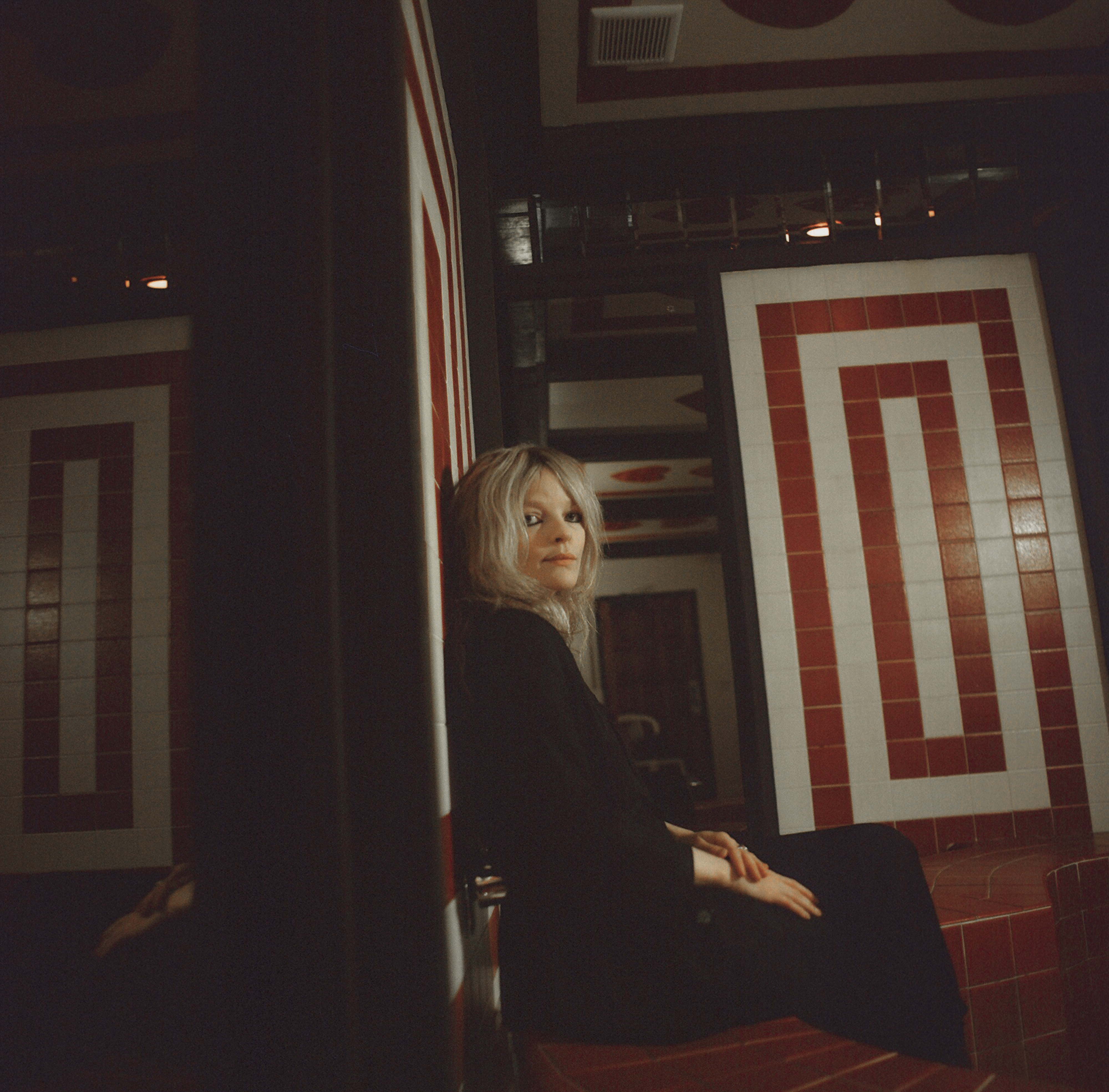 Jessica Pratt (pictured)
The most hauntingly beautiful freak folk around. I will for sure be crying at this one, and the Central United Church will be an amazing venue for her. Catch Jessica Pratt's intimate and ethereal live performance on Thursday, June 20th. She would be a great pick for anyone who is a fan of Joanna Newsom, Vashti Bunyan or Larkin Grimm.
Blessed
This band is easily one of my favourite Canadian groups to release an album this year. They are the perfect blend between mathrock and post-punk. Each and every one of their tracks is a banger that lures you in and makes you want to boogie all night long. They are doing great things and have been making it in the big leagues! Check out their recent audiotree session for a taste of what's in store.
The Garrys
Not only are they the nicest people around, but The Garrys are fucking amazing at what they do. Their doomy and gloomy surf rock hits all the right spots and is bound to leave you in a daze. I am obsessed!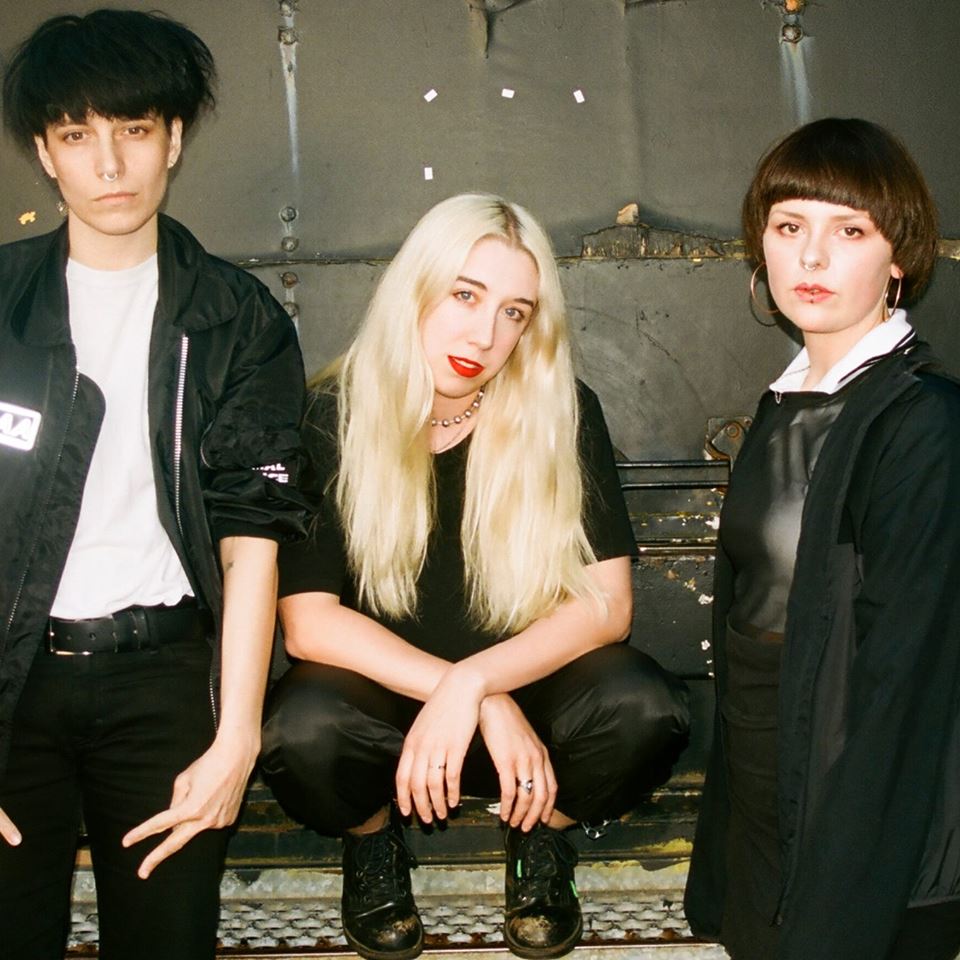 lié (pictured)
lié is the ideal punk band for me. Their most recent album, Hounds, is cold and bitter in the most comforting way possible; true feminist catharsis.This band has been a big inspiration for my own musical endeavors, and I cannot wait to see them live for the first time! lié are truly masters of their craft.
Polly Dactic
Local favourites of mine, their recent addition of new band members has elevated their sound to a place that lays beyond my wildest dreams. Polly Dactic has morphed into a new wave fantasy reminiscent of some of my favourites such as Deux and UT but they still do it in a way that is distinct. I am so excited to see where they go next and am dying for some more recordings!
Body Lens
Body Lens is Alberta's premier post punk group. Britney and Rebecca (the bassist and drummer, respectively) have been absolutely killing it in the rhythm section. Their musical chemistry creates an amazing contrast between the bass and drums. The funky-punky bass lines propel the music forward while the super cool drum beats lock you into the groove. Meanwhile, the beautifully monotonous vocals and jingle jangly guitars keep the audience anchored to that post punk sound we all know and love.
You can listen to Audrey's show, Glass Ceiling, every Friday from 10am-12pm of CJSW 90.9 FM, or online at CJSW.com. You can also catch her band, Slut Prophet, on Wedensday June 19th at the Palomino, opening for Chandra.
Audrey Niksic photo by Matthew Springer
Permalink