MUSIC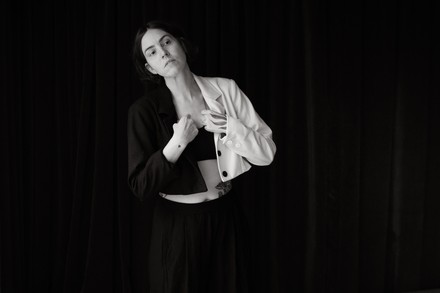 Emma Ruth Rundle
(2023 (Live Artists))
Portland, OR
Disquieting singer-songwriter Emma Ruth Rundle got her start as a post-rock and metal guitarist playing with bands like Red Sparowes (of which she is still a member), Marriages and The Nocturnes, but has emerged in recent years as an auteur of haunted folk.
Beginning with 2014's Some Heavy Ocean, her solo discography has largely been led by her voice and electric guitar that conjure pitch-black gothic imagery, setting funereal instrumentals against allegorical tales of graveyards and ghosts.
But it's 2021's Engine of Hell that Rundle is celebrating during her stop at Sled Island, where she will perform solo on piano. Recorded live with all acoustic instruments and more directly personal than any of her other work to date, it's a bare, aching work that — for the first time — prominently features Rundle at the piano bench.
With its Biblical allusions set in relatably modern scenarios and accounts of bone-crushing grief, the record and its respective live incarnation offer moments of cathartic reflection unlike any other musical experience at Sled Island.