MUSIC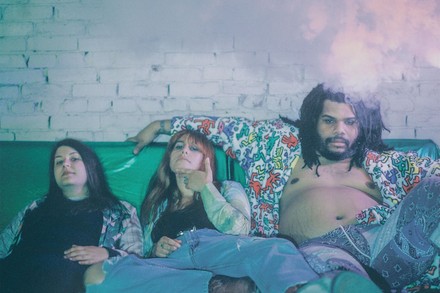 Mannequin Pussy
(2023 (Live Artists))
Philadelphia, PA
Mannequin Pussy deals in sonic catharsis. The snarling riffs and primal yells that populate the band's discography contrast with poignantly vulnerable lyrics and aching shoegaze melodies. This vibrant approach to punk rock defines the uncertainty of the last decade, as Mannequin Pussy leads us fearlessly into a new one.
Initially formed in Connecticut, Mannequin Pussy began life in 2010 as a scrappy two-piece project for childhood friends Marisa "Missy" Dabice and Athanasios Paul. They released two EPs in 2011, playfully titled Meatslave and Bonerjamz!.
After relocating to Philadelphia, they released their self-titled debut album in 2014. This 18-minute blast of hardcore joy established Mannequin Pussy as a force with which to be reckoned. In 2015 and 2016, respectively, Kaleen Reading and Colins "Bear" Regisford joined the Mannequin Pussy lineup.
The band cut its teeth on the touring circuit and released Romantic in 2016. The album's balance of taut fury and bitter reminiscence earned the group rave reviews from Rolling Stone, and a path to eventually join the legendary Epitaph Records.
Mannequin Pussy's first release through Epitaph was Patience, a collection of emotional revelations delivered with ferocious speed. Patience explored the melodic sensibilities of the group without losing any grit and was acclaimed by Pitchfork as one of the best albums of 2019.
With Paul exiting the band, the now three-piece barrelled into a new era with 2021's Perfect EP. These blistering five tracks explore themes of isolation behind a wall of guitar pop, offering a chance to thrash our anxieties away. Don't miss them at their first-ever Calgary show.