Special Event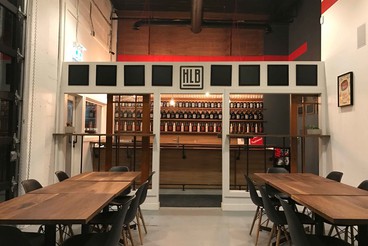 ALBERTA BREWERY SPOTLIGHT: HIGH LINE BREWING
We recommend stopping by High Line Brewing to stock up on beers to complement your day's activities at home, whether they include listening to the Sled Island Lemonade Stand compilations, tuning into Waxahatchee's livestream of Ivy Tripp, or catching up with Shelf Life's curated reading list. High Line is run by fantastic people heavily involved in Calgary's music & arts community and we couldn't recommend them enough!
Highline is open for off-sales only at the moment, Mon-Thu 2-6pm, Fri-Sat 12-8pm, Sun 12-6pm.
About High Line Brewing:
High Line Brewing is a small batch craft brewery based in Calgary.
HLB opened in November 2016 and is located in the historic neighbourhood of Inglewood. Since then, Head Brewer JJ Mathison has been creating both high quality classic styles and exciting new flavours such as hazy IPAs and hopped sours. There is always something new in the tank.
Open for growlers fills, bottles and cans to go, and gathering with friends, our intimate 30-seat tap room with room at the bar, offers an always-changing selection of quality beer. In warm weather, enjoy one of our sought-after patio seats while sampling one or all of the twelve beers on tap.