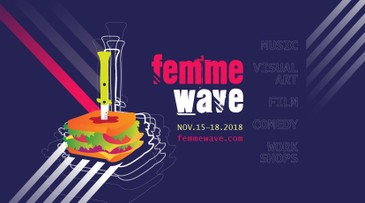 Femme Wave returns from November 15 - 18, 2018!
We're presenting the festival's multidisciplinary Kickoff Cabaret featuring film, spoken word and comedy, plus music from Natmi, Polly Dactic and Body Lens.
Thursday, November 15 at 7pm
Dickens Pub (1000 9th Ave. SW)
Tickets $15 advance, $20 at the door
Festival wristbands also available
Learn more at FemmeWave.com!
Permalink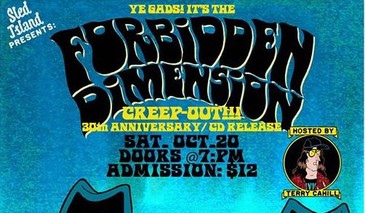 Sled Island presents the Forbidden Dimension 30th Anniversary & Album Release!
Saturday, October 20
Doors at 7pm
Palomino Smokehouse & Social Club (109 7th Ave. SW)
Tickets $12 advance
These ghoulish purveyors of garage punk celebrate 30 years of yowling and spreading darkness by releasing a killer new album and hosting a party for the ages.
Fiends included in this evening of punk, metal, psych-rock, synth and twang are Napalmpom, The Shiverettes, DRI HIEV, Conniving Cadavers, Body Break, Polly Orgy, Los Greasy Bombers, DS Lori and Liquor Mountain.
Permalink