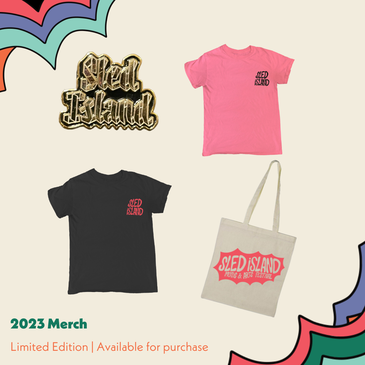 If you missed out on merch during the festival, you might still be in luck! We have posters for Liturgy, Haviah Mighty, THICK, SPELLLING, Emma Ruth Rundle, Blackwater Holylight, Cola and Helado Negro still in stock!
Not to mention, new t-shirts, totes, and enamel pins, AND restocked ball caps and keychains!
Make your purchase at the shop section of SledIsland.com.
Permalink