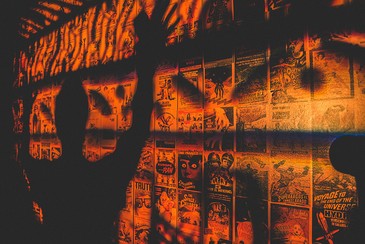 Sled Island seeks an Office Coordinator to join the festival on a one-month contract. The Office Coordinator will be responsible for facilitating the efficient functioning of the Sled Island office in the weeks leading up to and during the festival.
This position is funded by the STEP program and is only open to students continuing their studies in the fall. Read full eligibility requirements here.
Read More >>
Permalink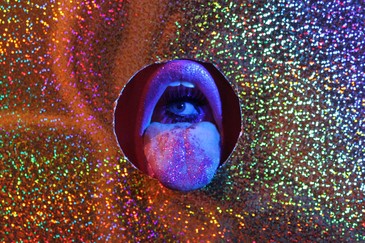 We're excited to announce the lineup of visual art set to animate the spaces and non-spaces of Sled Island 2016!
Edmonton-based artist Jessie Beier presents The Beginning of the Middle of the End, a multi-channel film installation that combines and amplifies affective experiences of anxiety through the assemblage of moments of cinematic tension scavenged from film and television.
Ashley Bedet's a monolith and an obelisk walk into a room presents a sculptural installation that provides space for both literal and metaphorical reflection.
Read More >>
Permalink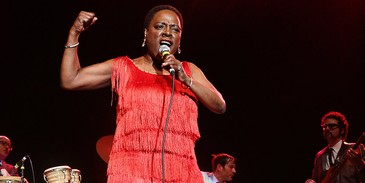 Coming this June to a Sled Island venue near you: five can't-miss films! We're excited to share the wealth of documentary and narrative features screening at Sled Island 2016.
First up is Miss Sharon Jones!, a moving documentary that follows Sharon Jones and her band The Dap-Kings as they face Jones' cancer diagnosis—right as they're poised for greater success. If you've heard the 2014 album Give the People What They Want, you know this doc has a happy ending, but Sharon Jones' courage and soul have to be witnessed.
Read More >>
Permalink