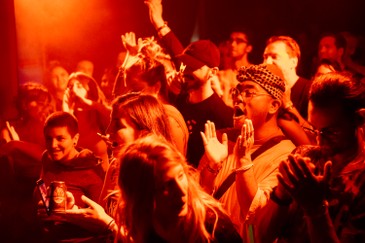 Today, we're excited to launch a new way for you to show your support for Sled Island.
Sled Island recently became a charitable organization, meaning we can now issue tax receipts for generous giving. We're looking to our community for monthly or one-time donations that are an investment not only in the festival we all look forward to each year, but in our year-round support of Calgary's music and arts scene. This is not a one-time campaign, but a new reality for ensuring a sustainable Sled Island.
To learn more or donate, visit SledIsland.com/Donate.
(Photo: Elyse Bouvier)
Permalink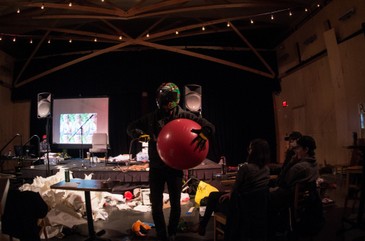 Sled Island is hosting a super fun, super weird talent show! If you have a bizarre or surprising talent, we want to see it at the Sled Island Gong Show on December 15, 2018 at the Palomino Smokehouse & Social Club. Bonus: it's a Sled Island fundraiser!
Participants will compete in front of our panel of completely unqualified judges for one of several great prizes, including Sled Island 2019 Discovery Plus Passes. Hosted by John Frosst (pictured).
Anyone can enter! All you need to do is complete a short submission form to be considered. Successful submissions will be notified ahead of the event date.
Tickets are $10 advance.
(Photo: Arif Ansari)
Permalink