Position: Program Guide Coordinator
Timeframe: End of March to mid-May
Reports to: Marketing & Communications Manager
This is an unpaid internship, however students who meet SCIP eligibility criteria are eligible for a $1000 bursary: https://www.joinscip.ca/student-eligibility/
The Program Guide Coordinator will be responsible for managing and coordinating the content, delivery, and production of the 2019 Sled Island program guide.
Read More >>
Permalink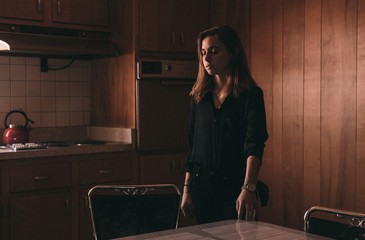 The first big announcement of Sled Island 2019 is here. We are beyond excited to reveal that acclaimed indie singer-songwriter Julien Baker will be joining us as guest curator for this year's festival!
Each year, Sled Island's guest curator puts their stamp on the festival through special programming choices and with their presence at the event. Julien Baker's curatorial selections, to be announced in the coming months, will join over 250 additional bands, comedy acts, films and visual art projects chosen by the festival in more than 30 venues across Calgary from June 19 - 23, 2019.
In addition, Julien Baker will perform at The Palace Theatre (219 8th Ave. SW) on Saturday, June 22, 2019. Sled Island passes grant access (subject to capacity) and are currently on sale at SledIsland.com, Sloth Records (736B 17th Ave. SW) and Lukes Drug Mart (112 4th St. NE). Single tickets will be available in spring 2019.
A friendly reminder that today is your last chance to save 25% on Sled Island 2019 Discovery and Discovery Plus Passes! Semi-early bird pricing begins tomorrow and will last until February 12, 2019.
Also, from January 15 – April 14, 2019 we will be offering four-month payment plans! If you are looking to break up your spending, you definitely want to check out this unique offer. For more information visit SledIsland.com/PaymentPlan
Read More >>
Permalink
Position: Volunteer Coordinator
Employment Type: Full-time (40h/week), Seasonal contract
Start date: Mid-March 2019 / Early April 2019
Reports to: Executive Director
Sled Island is seeking a highly organized and dedicated individual for the position of Volunteer Coordinator. Reporting to the Executive Director and Festival Manager, The Volunteer Coordinator will work alongside the Assistant Volunteer Coordinator to recruit, train, schedule and manage volunteers leading up to and during the 2019 edition of the Sled Island Music & Arts festival.
Read More >>
Permalink