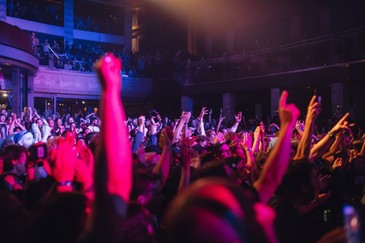 Sled Island 2018 is officially done! As sad as we are to have it end, we're filled with gratitude for our volunteers, staff, artists, sponsors, partners and you.
Extra-special thanks to Deerhoof, Steam Whistle, First Calgary, Lukes Drug Mart, Structured Abstraction, Four20, Green Event Services, the Fairmont Palliser, the Inglewood BIA, Victoria Park, Showpass, Sunrise Records, RNDSQR, the Alberta College of Art + Design, Citizen Dental Hygiene, KIND Snacks, the Calgary Tower, Uncommon Cider, Eau Claire Distillery, the Calgary Philharmonic Orchestra and all of our venues. We couldn't have done it without you!
Miss us already? Revisit festival highlights on Flickr!
(Photo: Mike Tan)
Permalink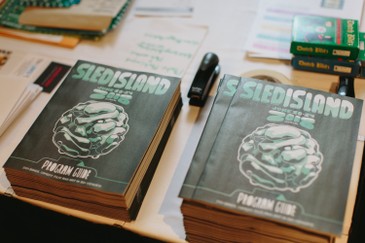 With more than 250 bands, comedy, film, art and special events happening at Sled Island 2018, a couple hiccups are only to be expected! We've compiled all of them in this handy blog post and will be updating it if any more tweaks happen. This is the most up-to-date information about all scheduling.
(Photo: Mat Simpson)
Read More >>
Permalink