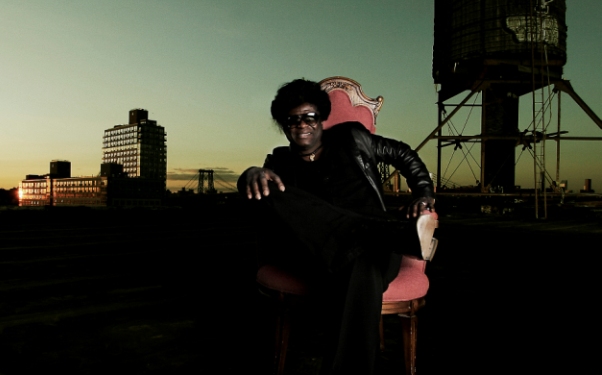 Sled Island is excited for the upcoming Calgary Folk Music Festival happening this weekend, July 26 - 29. Every summer, Calgary is treated to a vacation in the city (a.k.a. staycation) when Prince's Island Park turns into a music lover's oasis. Beyond all the great music, Folk Fest is a wonderful place to relax, enjoy the atmosphere and the company of other easy-going music fans. To help our fans guide their own musical journeys this weekend, we've put together a list of a few acts that we'd recommend you really check out... Enjoy!
Thursday, July 26th

Charles Bradley and his Extraordinaires (6:25pm / Mainstage) Known for his incredible and raw performances.
Beirut (7:35pm / Mainstage) A unique blend of gypsy folk tunes and orchestral pop music.

Friday, July 27th

Cold Specks (5:00pm / Stage 5) On the 2012 Polaris Prize shortlist, Al Spx is making waves with her smoky vocals.
Jeff Magnum (10:20pm / Mainstage) Former Neutral Milk Hotel frontman and mysterious figure of the indiesphere.

Saturday, July 28th

Reuben & The Dark (11:55am / Stage 3) This brooding new project has elevated the talented local artist to great heights.
Kevin McDonald (1pm / Apache Talk Tent) The Kids in the Hall co-founder headlines the new comedy stage addition.
The Rural Alberta Advantage (8:55pm / Stage 4) Soft, dedicate indie folk songs that erupt into a flow of real emotion.

Sunday, July 29th

Am I Right?? (12:15pm / Apache Talk Tent) Local comedian's Jesse and Evan host a live broadcast on their show.
Justin Townes Earle (6:30pm / Mainstage) One of the highlights from Sled Island 2011, JTE returns to toast the crowd.
Randy Newman (7:45pm/ Mainstage) Legendary songwriter with an uncanny sense of melody and cinematic vision.
Permalink