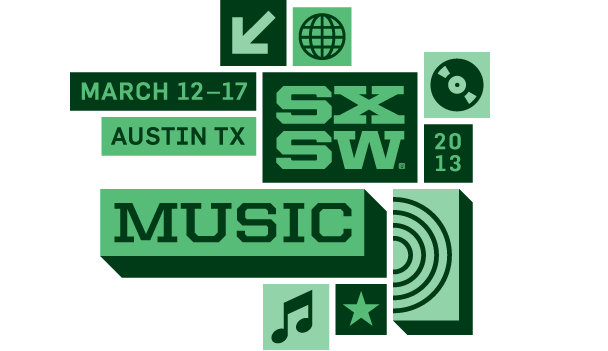 The week of SXSW is upon us, for those of us lucky enough to be in Austin that is, and although we'd love to be hanging out at the outdoor parties on Red River, enjoying all that tasty southern BBQ in random backyards and catching countless amazing bands in the most bizarre venues over the next week, instead we're in Calgary working hard to put together the best possible festival for all of you in June!

Even though we aren't going to be at SXSW this week we did still manage to put together a list of shows that we're particularly excited for, some hosted by our friends, others that feature Sled Island alumni and a few with drool-worthy artists that we've been dying to see for years. Have a look at our guide to SXSW and know that we'd be slamming those tacos for breakfast every day if we were there…

Tuesday March 12th
Vice @ Viceland: Divine Fits, Japandroids, Wavves and more.
Panache @ Tillery Park: Marnie Stern, The Blind Shake, Milk Music and more.

Wednesday March 13th
NPR Music @ Stubb's: Nick Cave & The Bad Seeds, Yeah Yeah Yeahs and more.
Resident Advisor @ Elysium: John Talabot, Andy Stott, Blue Hawaii and more.
Consequence of Sound @ The Parish: Chelsea Light Moving, Mac DeMarco, The Thermals and more.
Vans @ Mohawk: Iggy and the Stooges, Ghostface Killah, Baths and more.

Thursday March 14th
Pitchfork @ 1100 Warehouse: Rustie, Ryan Hemsworth, Toro Y Moi, and more.
Thrasher Death Match @ Scoot Inn: The Black Angels, Merchandise, King Tuff and more.
POP Montreal @ Planet Québec: Suuns, Braids, Each Other and more.
Pandora @ Antone's: Emmylou Harris and Rodney Crowell.

Friday March 15th
Panache @ Hotel Vegas: Thee Oh Sees, Bleaches, Mikal Cronin and more.
Arbutus @ Swan Dive: Doldrums, Blue Hawaii, Majical Cloudz and more.
Friends of Friends @ Emo's East: Deadalus, Ryan Hemsworth, Jerome LOL and more.
Impose Magazine @ Longbranch Inn: Secret Guest, Nü Sensae, Naomi Punk and more.

Saturday March 16th
POP Montreal @ The Liberty: Pat Jordache, Sinkane, Karneef and more.
Burgermania II @ Hotel Vegas: Roky Erickson, Cold Warps and many more.
BeatRoute Magazine & WinnieCooper.net @ Townhouse: Kitty (Pryde), A Tribe Called Red and more.
Ray-Ban x Boiler Room @ 1100 Warehouse: Skream, Death Grips, Lunice and more.
Sailor Jerry @ Gypsy Lounge: The Spits, NoBunny, Shannon and the Clams and more.
Permalink