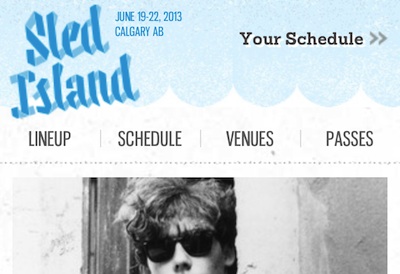 Sled Island is one week away! We're proud to announce the mobile version of the website is now available on all smart phone devices.
Visit m.sledisland.com on your mobile device and follow the prompt to the mobile version of the website. Make sure to add the page to your home screen for quick access. Our mobile version was designed specifically for use on the go. On here you'll find access to the customizable schedule, venue locations and more.
Special thanks to Structured Abstraction for designing the awesome-to-use mobile version, now available!
Permalink