Sled Island supports the creation of a Cycle Track Network based on the positive impact it would have on our festival-goer's experience and the boost to our city. Read what executive director, Maud Salvi has to say about it below.
On April 28 Calgary City Council will vote on a plan for a separated Cycle Track Network in Calgary. This project will put more people on bicycles, reduce the amount of cars on our roads and benefit the health and safety of Calgarians. The vote at City Council is going to be very close. Tell your Council representatives that you support the Cycle Track Network by calling 403-268-2430. More information about the Cycle Track Network can be found here.
If you support the Cycle Track Network please consider 'liking' their Facebook page.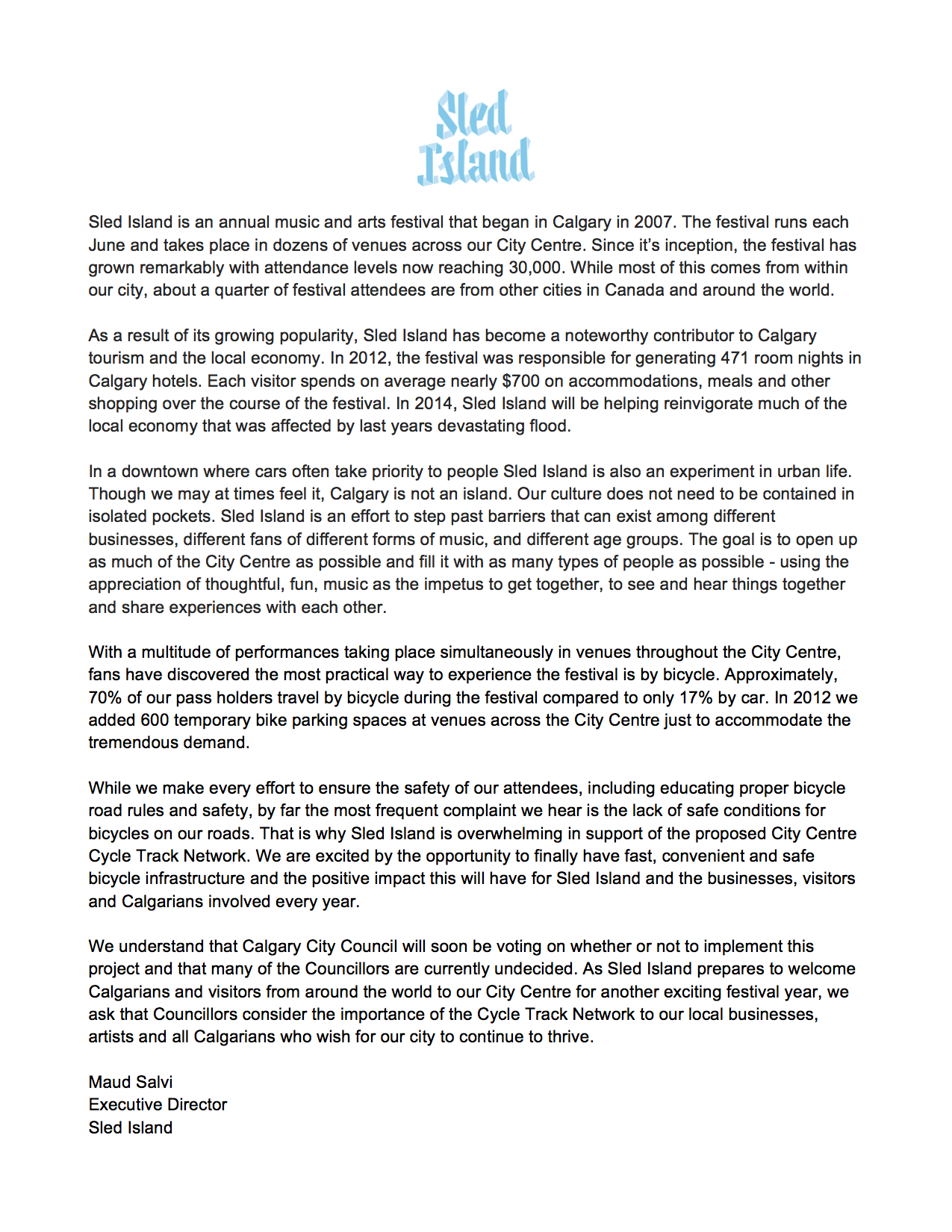 Permalink