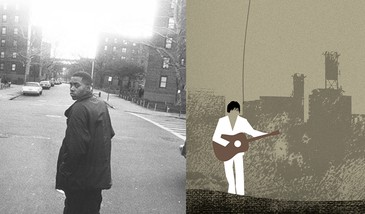 One of our favourite festivals, The Calgary International Film Festival, is just around the corner and we couldn't be happier to be co-presenting two documentary screenings with them: Time Is Illmatic and Heaven Adores You. What can we say? We're suckers for music docs! The proverbial cherry on top? We've got coupon codes for you! Simply enter Sleddin14 at checkout so that you've got a little more money to spend on snacks!

Time Is Illmatic offers a unique and energetic look into the creative processes of Nas in the making of his landmark debut hip hop album. Heaven Adores You, on the other hand, offers a visually and sonically striking portrait of Elliott Smith, an artist who struggled profoundly with fame and depression.
CIFF runs September 18-28 and features myriad choices for film buffs including new films by Alejandro Jodorowsky, David Cronenberg and Jean-Pierre Jeunet. Passes and individual tickets are on sale now!
Permalink