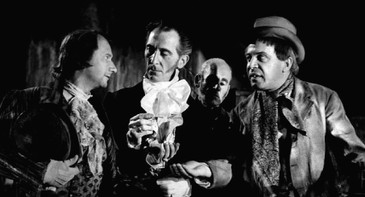 Video Vulture Live! returns for its next installment on Sunday, November 1 at Good Luck Bar (207 12th Ave. SW) with 1960 British horror film The Flesh and the Fiends, starring Peter Cushing and Donald Pleasance.

Edinburgh surgeon Dr. Robert Knox requires cadavers for his research into the functioning of the human body; local ne'er-do-wells Burke and Hare find ways to provide him with fresh specimens. Based on the real-life antics of murderers William Burke and William Hare.
Doors at 7:00pm, presentation from the Video Vulture (John Tebbutt) at 7:30pm, film at 8:00pm. Free entry, free popcorn, licensed!
Permalink