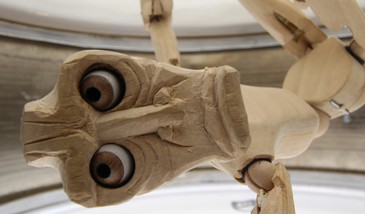 The annual GIRAF festival of independent animation is just around the corner! We're thrilled to be a community partner for the premiere screening of Lyle Pisio's Haiku series on Friday, November 27 at 7:00pm at the Globe Cinema (617 8th Ave. SW).
Calgary artist, musician and animator Lyle Pisio has teamed up with some of the city's finest audio artists to create 10 stop-motion "haikus" that will screen as a complete series for the first time at the festival. The event will also feature a live performance from Pisio's improvisational music project, Street of Crocodiles, with musical contributions from a host of Calgary heavyweights including Chad VanGaalen, Peter Moller, Jun K. Lee, Chris Dadge, Cody Oliver, Chantal Vitalis, Mark Stewart and Janet Turner.
Tickets are $10 at GIRAFFest.ca. Purchase before November 21 and make it a double feature with The Quay Brothers in 35mm for just $15!
Permalink