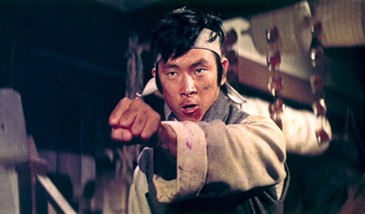 The last Video Vulture Live! event of the year happens Sunday, November 29 at Good Luck Bar (207 12th Ave. SW)!
This month, we're presenting 1976 Taiwanese cult classic Master of the Flying Guillotine. Watch the one-armed boxer face a gang of super-powered kung fu masters, including a stretchy-limbed yoga master and a blind monk who wields a deadly decapitation machine! Bonus: the film boasts a krautrock-heavy soundtrack that features Neu!, Kraftwerk and more.
Doors at 7:00pm, introduction by the Video Vulture (John Tebbutt) at 7:30pm, film at 8:00pm. Admission and popcorn are free!
Permalink