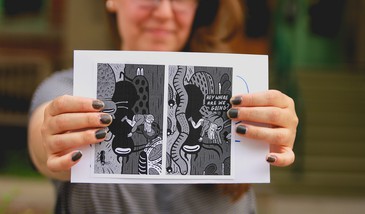 Sled Island is now accepting project proposals for the festival's 2016 visual art programming!
We're seeking submissions of artistic and performative projects in the form of visual, sculptural and new media installations; performances; and critical art writing. Projects do not need to contain a direct link to music to be included, but applicants are encouraged to take the sites, sounds and experiences of Sled Island into consideration when crafting proposals. We want to hear your ideas about how visual art can transform spaces, challenge disciplinary boundaries and initiate new ways of engaging with our festival and our city!
The deadline to apply is February 15, 2016 at 11:59pm MST.
Sled Island is also accepting submissions of music, comedy and film.
Permalink