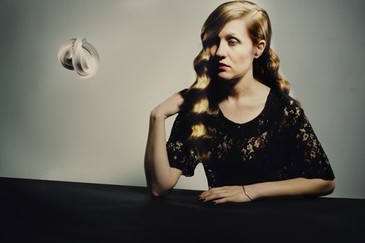 Need a little expert endorsement to narrow down your Sled Island schedule? We've got just the thing. Some of our favourite DJs at CJSW have compiled their picks alongside links to Soundcloud streams. Next up: Beats/Electronic from Kaleem Khan.
Beats/Electronic from Kaleem Kahn

1. Lydia Ainsworth

Lydia Ainsworth quietly released her debut album Right From Real less than a year ago on Arbutus Records. With rave reviews and a Juno nomination, the album is a well-crafted glitched out cinematic masterpiece.



2. Son Lux

Another cinematic artist, Son Lux uses an eclectic pallet to make soaring electronic songs that sound BIG. Residing in New York, he's collaborated with a number of big name indie artists: Nico Muhly and Sufjan Stevens to name a couple. The sound at Central United is a perfect fit for his atmospheric pop.



3. GHIBLI

If you try Googling this guy, you might find cool anime films and get roped into buying plush Totoro dolls off eBay. Don't do that–you need beer money for Sled. GHIBLI (the musician) is a completely unrelated Disco-inspired producer (not film), chopping up some very dancy disco samples and 70's funk beats.



4. Jessy Lanza

Jessy Lanza is a great example of the quality music coming out of Hamilton lately. Her debut album Pull My Hair Back was released on the iconic Kode9's Hyperdub record label. Jessy Lanza sings 90's-style R&B with some stripped back production and pitched down samples.



5. Jazz Cartier

Just added to Sled 2015! Jazz Cartier is a young rapper from Toronto who raps over Toro Y Moi beats with emotion and maturity. Word on the street is he's the next big thing for rap in Canada and you probably don't want to miss him at Sled.


Permalink