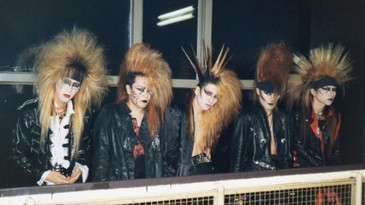 CUFF Docs is back from November 17 - 20, 2016! We're excited to be a community partner for WE ARE X, a transcendent rock & roll story about X Japan, the world's biggest and most successful band you haven't heard of...yet.
November 18, 2016 at 9:45pm
Globe Cinema (617 8th Ave. SW)
Tickets
Under the enigmatic direction of drummer, pianist, composer and producer Yoshiki, X Japan has sold over 30 million records and pioneered a spectacle driven style of visual rock. Chronicling the band's exhilarating, tumultuous and unimaginable history over the past three decades, the film culminates with preparations for their reunion concert at New York's legendary Madison Square Garden. Produced by the team behind the Oscar-winning SEARCHING FOR SUGAR MAN, WE ARE X is an intimate portrait of a deeply haunted but truly unstoppable virtuoso and the music that has enthralled legions of the world's most devoted fans.
Learn more at CalgaryUndergroundFilm.org.
Permalink