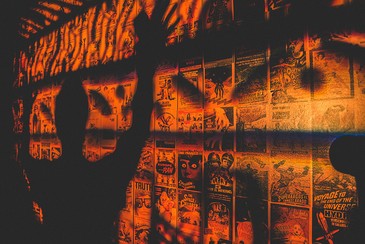 Sled Island seeks an Office Coordinator to join the festival on a one-month contract. The Office Coordinator will be responsible for facilitating the efficient functioning of the Sled Island office in the weeks leading up to and during the festival.
This position is funded by the STEP program and is only open to students continuing their studies in the fall. Read full eligibility requirements here.
Responsibilities
Greet and provide information to visitors, answer the phone and respond to emails sent to the festival's general information inbox
Act as the point person for errands, mailing and supplies
Coordinate office operations including deliveries
Give direction to and supervise office volunteers
Qualifications
Thorough knowledge of Sled Island
Excellent written and verbal communication skills
Excellent interpersonal and customer service skills
Strong organizational and planning skills
Ability to take initiative, multitask and prioritize work
Strong attention to detail and ability to problem-solve
Office management, administrative or assistant experience an asset
To apply, please send a cover letter and resume to Maud Salvi, Sled Island Executive Director at hr@sledisland.com with "Office Coordinator" in the subject. The deadline to apply is May 4, 2016 at 5:00pm MST.
Permalink