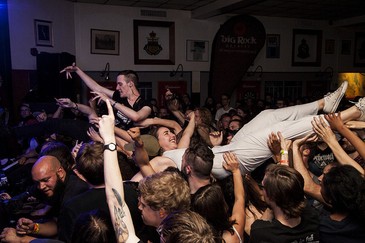 What an unbelievable five days that was! None of it could have happened without our amazing volunteers, staff, artists, sponsors, public partners, community partners and support from all those who attended. To you, we offer our deepest thanks!

Extra-special thanks to Peaches, our friends at Big Rock Brewery, Jim Beam, MailChimp, First Calgary, Structured Abstraction and Critical Mass.

Ten years in, it still blows our minds to have the chance to make this festival a reality. Re-live every moment now on our Flickr page!
Permalink