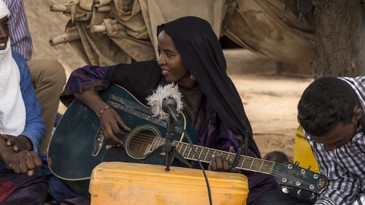 Sled Island's 2017 film lineup announcement is here! We're excited to feature experimental works, a twist on a horror classic, shorts from emerging artists and several Canadian premieres at this year's festival.

On Tuesday, June 20, the Hifi Club will host a very special screening: the first Canadian presentation of Videokills - The Explorer Series: Invisible City Symphonies. It pairs international experimental films with live scores from Sled Island 2017 performers! Stay tuned to find out which filmmakers and bands are participating.
On Wednesday, June 21, the Globe Cinema will host two films. The early show, A Time to Swim (Canadian premiere), is a documentary following a former voice of Indigenous resistance making a pilgrimage home. The later show, Cassette: A Documentary Mixtape (Canadian premiere) chronicles why the cassette has held on all this time through high profile interviews with musicians. Shorts Broken Communication and Goran will precede the film.

On Thursday, June 22, two more films show at the Globe. A Story of Sahel Sounds follows musicians of the Sahel region of Africa, such as 2016 performer Mdou Moctar and 2017 act Les Filles de Illighadad. The short Subnivean Snuff will precede the film. Later, Nosferatu with Shooting Guns Live Score is exactly what it sounds like—a screening of the 1922 classic and a booming performance by the Saskatoon heavyweights.

We'd like to thank sponsor Sloth Records, as well as community partners the Calgary Underground Film Festival and Night Terrors Film Society for their support in presenting these films!

Single film tickets will be available later this month, but remember that Discovery Passes and Discovery Plus Passes give you access to all programming at Sled Island (subject to capacity). Get yours before rates go up on June 19!
Permalink