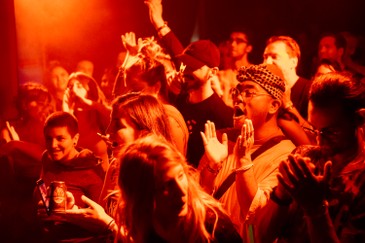 Today, we're excited to launch a new way for you to show your support for Sled Island.
Sled Island recently became a charitable organization, meaning we can now issue tax receipts for generous giving. We're looking to our community for monthly or one-time donations that are an investment not only in the festival we all look forward to each year, but in our year-round support of Calgary's music and arts scene. This is not a one-time campaign, but a new reality for ensuring a sustainable Sled Island.
To learn more or donate, visit SledIsland.com/Donate.
(Photo: Elyse Bouvier)
Permalink