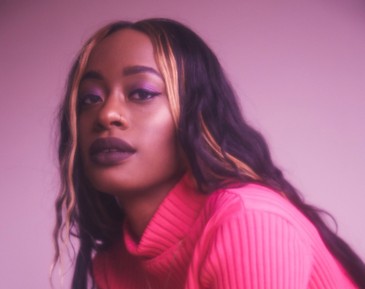 The time has finally come! The full Sled Island 2018 schedule is here. Start planning the five best days of your entire freakin' life with all the what, when and where there is to know about Sled Island.
Today's announcement also includes new artist announcements including R&B sensation Kari Faux (pictured) and noise rock gods Cherubs, plus Sled Island Block Party performers Will Clarke and Dillon Nathaniel (who will also perform later on Saturday, June 23 in a special B2B set at the HiFi Club). Other new Block Party acts include B*les & The Suede, BB Mars, Magic & Johnson and Selci, all of whom join previously announced performers Symfan, Strangerfamiliar, josh pan and Harrison Brome.
Also added today are indie rockers nêhiyawak, blues rock powerhouse Bebe Buckskin, roots rattlers Cold Water and the stoner stomp of Gone Cosmic. Rounding things out are electronic entertainers Carissa Gem, HUNDRED% (Yung Nino + DJ C-Sik), OAKK and OpenEnd.
A final round of visual art projects has been detailed as well. Head to the visual art lineup page to get up to speed. While you're at it, why not familiarize yourself with this year's recently-announced special events and conference programming?
Are you still reading this?! Hurry up and start planning your schedule! Pro tip: you can save your selections by hovering over items on the schedule and clicking the adorable little heart buttons that pop up.
Want to see it all? Remember that a Sled Island pass is your best bet for discovering all the music, comedy, film, art and special events happening this June. If you're no fun at all and not planning to take in the entire festival, be sure to check out individual tickets for new shows on sale this Friday, May 11 at noon MDT.
Permalink