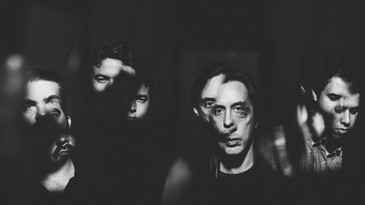 POP Montreal runs September 26 - 30, 2018! If you're in Montreal or making the trip, don't miss our showcase featuring Wolf Parade and Sled Island alums Freak Heat Waves at La Sala Rossa on Sunday, September 30 at 9pm.
The soaring choruses, rousing anthems, sprawling guitars and chaotic keys that make up Wolf Parade are on proud display over the course of Cry Cry Cry, the band's thunderous first album in seven years. That unique combination of sounds and influences, spearheaded by electric co-frontmen Spencer Krug and Dan Boeckner—a complex yet relatable, energetic brew of glam, prog, synth-rock, and satisfying discomfort—helped define 2000s indie rock with three critically celebrated albums, and propelled a growing Wolf Parade fandom even after the band went on a then-indefinite hiatus in 2010.
Shedding familiar influences from the heavily excavated histories of post-punk and krautrock, Freak Heat Waves have now beamed into uncharted territory with the otherworldly sound of their third album, Beyond XXXL.
Advance tickets are available here.
Permalink